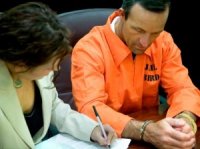 An online forensic psychology degree prepares students for jobs in the legal sector. Forensic psychology is the intersection of psychology and criminal justice and students need a solid grounding in both backgrounds. Most forensic psychologists assess people in the legal system to learn information used during court proceedings. This might include assessing whether a person is competent to stand trial, whether they are legally sane, and whether they are likely to commit more crimes.
Students take courses in subjects ranging from behavioral psychology to psychology and the law. They may also take courses such as psycho-pharmacology, which allows them to understand how drugs affect the brain. This is an important factor in many legal proceedings involving drug users. Practical courses such as conflict management may also be part of the degree program and those who wish to specialize in children or the elderly may take pediatric or geriatric psychology courses.
The best online forensic psychology degree programs are those that are accredited and taught according to strict standards by competent universities. Often, but not always, this means that these programs are attached to universities that also have brick and mortar facilities and on-campus classes. Because of increased demand and access to high-speed Internet, there are many high ranking universities that offer online programs these days.
An example of a program that fits the above definition of the best Online Forensic Psychology Degree programs is the Masters of Arts in forensic psychology offered online from the University of North Dakota. It is a regionally-accredited school that has an on-campus sister program which is identical to the online one. A bachelor's degree in a related field such as psychology, social work, sociology, counseling or criminal justice is required. Tuition for the program is approximately $421 per credit and two weeks during the last summer of the program must be spent on campus, but no other physical residency is required.
For students without the required bachelor's degree or who have a degree in another area, the B.A. in forensic psychology at Southern New Hampshire University as an option. This is also a regionally-accredited university, though SNHU is a private school where UND is a public university. Tuition for the B.A. in forensic psychology is $320 per credit hour.
Walden University offers a PhD program in forensic psychology that requires four 4-day residencies during completion of the program but is otherwise fully online. Walden is regionally accredited and charges $515 per credit hour in tuition for this Online Forensic Psychology Degree program. Each residency costs approximately $1100.
Source: www.onlinepsychologydegree.info
You might also like: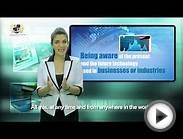 Texila American University - Distance & Online Programs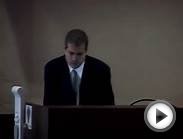 Social Psychology Lecture, UCLA, Matthew Lieberman, Ph.D ...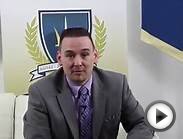 Online PhD Programs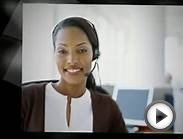 Tips On Getting A Ph.d. In Psychology Online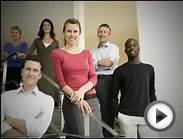 What To Look For In Online Ph.D. Psychology Course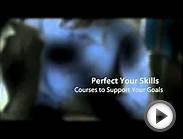 Get A Ph.d. Psychology Online