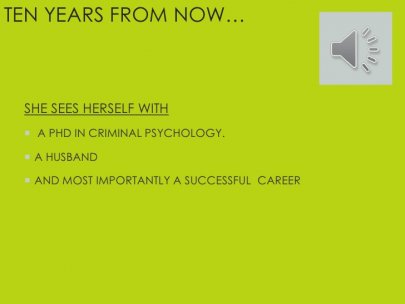 Criminal psychology coursework at the doctoral level is typically offered through a Doctor of Philosophy (Ph.D.) program in forensic psychology. Explore the curriculum for these programs, and check the prerequisites for admission. Learn about job opportunities for doctorate-holders in forensic psychology, such as researcher, professor or psychologist positions. Schools offering .
Are Criminal Psychology Ph.D. Programs Available to Me?
Doctor of Philosophy (Ph.D.) programs in criminal psychology aren't generally available, but several schools offer doctoral programs in the related field of forensic psychology. These programs typically lead to either a Ph.D. or Doctor of Psychology (Psy.D.) in Clinical Psychology with a concentration in forensic psychology. To earn your doctoral degree in forensic psychology, you typically need to complete an on-campus program. If you're interested in pursuing this area of study via distance learning, a few schools offer online graduate certificate programs in forensic psychology.
What Will I Study?
Ph.D. programs in forensic psychology are typically divided into two tracks. The clinical licensure track is designed for students who are interested in becoming licensed psychologists and generally takes five years of full-time study to complete. The law track is designed for students interested in policy and research and typically takes four years to complete. The clinical track typically requires a practicum experience, whereas the law track requires a dissertation and is more research focused.
Regardless of which track you choose, a Ph.D. program in forensic psychology will focus on the interface between the legal system and the practice of psychology. You'll take courses in forensic assessment, professional ethics, child custody, psychopathy and expert testimony. You'll learn about the legal system and conducting legal research, as well as relevant psychological issues, such as addiction, domestic violence and sex offenses.
How Might I Use My Degree?
As a forensic psychologist, you might perform a variety of tasks within the legal system, which could include testifying in court as an expert witness or helping attorneys or judges understand the psychological aspects of a court case. These professionals typically choose a specialty, which could include criminal court, family court or civil court. Depending on your specialization, you might evaluate the mental competence of a defendant, evaluate child custody cases or help victims of crime through psychotherapy services.
In addition to completing your doctoral degree, you'll also need to obtain licensure to work in this field. Requirements vary by state, but they generally include a doctoral degree in psychology, professional experience, an approved internship and the passing of an examination. According to the U.S. Bureau of Labor Statistics (BLS), clinical, counseling and school psychologists - including forensic psychologists - earned a mean annual salary of $72, 310 in May 2009 (www.bls.gov).
If you choose to pursue a law track within a Ph.D. program in forensic psychology, you won't be eligible to become a licensed forensic psychologist. Instead, you might work in academia or applied research.
Source: learn.org
EXERCISE CHANGE: Build, Strengthen & Maintain Motivation to Exercise - By Matt Williams. Learn about the Mystery/Magic of Change; Take Action/Control of ... efficient, effective exercise! Book 1)
eBooks (Exercise Change Books)
You might also like: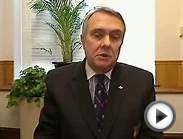 How to Become a Criminologist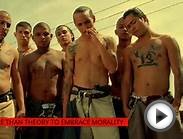 The criminal mind and the path to moral integrity | Feggy ...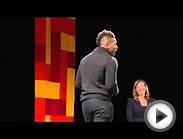 Athletes in the criminal justice system | Robyn McDougle ...