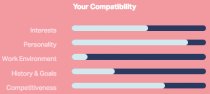 Find your compatibility
Would you make a good clinical psychologist? Sokanu's free assessment reveals how compatible you are with a career across 5 dimensions!
A clinical psychologist works directly in the mental health field with patients. They may work with patients one-on-one or in a group setting, diagnosing and treating patients for various different mental disorders. Clinical psychologists differ from other types of psychologists because they specialize in abnormal psychology.
It is important to note that clinical psychologists typically do not prescribe medication. By law, only psychiatrists are able to prescribe psychiatric medication. There is now legislation that has been passed in several US states that allows some clinical psychologists to prescribe medication, and this has sparked a debate whether this is a good thing or not. While psychologists and psychiatrists may sound similar and both work in the mental health field, they perform very different roles and require different types of education.
A clinical psychologist's goal is to help their patients understand their problems and then recover from their problems. Clinical psychologists use the most up-to-date version of the DSM (Diagnostic and Statistical Manual), which is published by the American Psychological Association (APA) to guide and confirm their diagnosis, as well as their treatment plans. Clinical psychologists must tailor their treatment plans to each individual patient, as different people have different problems, and respond best to different forms of therapy. Even two people with the same problem may respond very differently to treatment and recovery plans.
What is the workplace of a Clinical Psychologist like?
Clinical psychologists find work in various mental health, medical, and social service settings. Many clinical psychologists are self-employed, working in their own private practice with clients. Others are partners with other mental health professionals in a practice. Still others work beneath other mental health professionals in a private practice.
Source: www.sokanu.com
You might also like: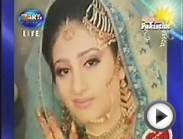 Dr Fouzia Clinical psychologist in Good Morning Pakistan ...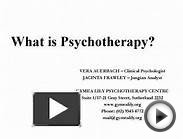 What is Psychotherapy? VERA AUERBACH Clinical Psychologist