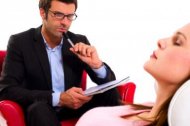 Clinical psychologists diagnose and treat mental disorders. Image: Ambro / freedigitalphotos.net
What Is Clinical Psychology?
Clinical psychology is concerned with the assessment, diagnosis, treatment, and prevention of mental disorders. While professionals in this field often work in medical settings, clinical psychologists are not medical doctors and do not prescribe medications in most states.
Clinical psychology also represents the single largest subfield of psychologists. While all clinical psychologists are interested in mental health, there are actually a wide variety of sub-specialties within this field. Some of these specialty areas include child mental health, adult mental health, learning disabilities, emotional disturbances, substance abuse, geriatrics, and health psychology.
What Do Clinical Psychologists Do?
Clinical psychologists often work in hospitals, private practice, or academic settings. Clinicians are trained in a range of techniques and theoretical approaches. Some specialize in treating certain psychological disorders, while others work with clients suffering from a wide variety of problems. Clinical psychologists treat some of the most severe psychiatric disorders such as schizophrenia and depression.
In addition to working with clients, clinical psychologists have to keep detailed records of client assessment, diagnosis, therapeutic goals and treatment notes. These records help clinicians and clients track progress and are often needed for billing and insurance purposes.
How Much Do Clinical Psychologists Typically Earn?
According to the APA Research Office, in 2001 the average salary for a licensed clinical psychologist was $72, 000. Of the psychologists surveyed, 65% worked in private practice, 19% worked in medical settings and 2% worked in some other human services setting. Learn more about the typical salaries for clinical psychologists.
The U. S. Department of Labor's reports that employment in psychology is expected to grow faster than the average. The rising need for qualified mental health care professionals will contribute to a demand for clinical psychologists.
Source: psychology.about.com
You might also like: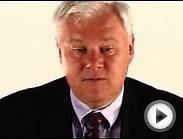 Michael - clinical psychologist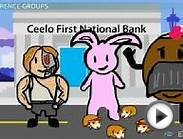 Types of Social Groups: Primary, Secondary and Reference ...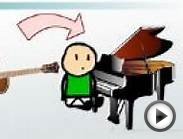 Types of Information Transfer