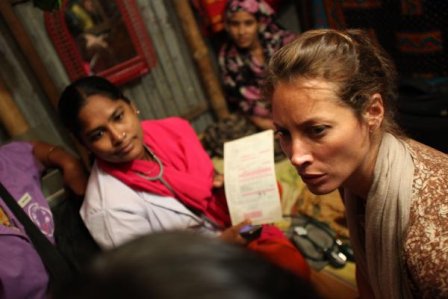 Being a community health major can qualify you for a variety of careers. Read on to learn about educational programs, job options, professional certifications and earning potential in the field of community health. Schools offering .
As a community health major, you'll work toward a Bachelor of Science in Community Health. Some schools require that you choose a specialized area of study, like health promotion and disease prevention or environmental and occupational health and safety. As a community health major, you can expect to complete an internship at a school-approved facility. Your courses will include epidemiology, grant writing, ethics and research methods.
What Jobs Can I Apply For?
Community health majors often go on to work as health educators after graduating. As a health educator, you'd be responsible for managing programs that individuals and families could use to live healthy lives. Your job would include data collection and analysis to determine community needs, and to plan, implement and evaluate new programs. The U.S. Bureau of Labor Statistics (BLS) reports that health educators work for government agencies, schools or medical facilities (www.bls.gov).
The type of facility where you choose to work may have an impact on your duties. For example, according to the BLS, a health educator in a medical facility works with families and patients to help them to understand the impact of a diagnosis. A health educator in a public health setting creates programs to inform community members about living healthy lifestyles. They also get information out to the community in emergency situations.
What Certifications are Available?
The National Commission for Health Education Credentialing (NCHEC) offers its Certified Health Education Specialist (CHES) credential to individuals who have completed bachelor's degrees in health education or other related fields. According to the NCHEC, the voluntary certification process includes a written test examining certain areas of responsibility (www.nchec.org). Those content areas include needs assessment for health education, planning and implementation strategies, health education research and evaluation, and communication and advocacy for health and health education, according to NCHEC.
How Much Could I Earn?
Payscale.com indicates that health educators employed in 2009 earned anywhere from $32, 333-$47, 377 annually. The BLS notes that there were 63, 320 health educators employed in 2009, and those individuals earned an average of $21.32 per hour, or $44, 340 annually. Earning professional certification, like the CHES credential, may have an effect on a health educator's pay. For example, Payscale.com users identifying themselves as Certified Health Education Specialists reported earnings of $34, 450-$51, 723 in 2009.
Source: learn.org
You might also like: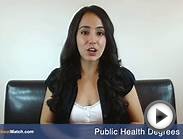 What Can You Do with Public Health Degree