Florida Tech's clinical psychology program is accredited by the American Psychological Association. (Commission on Accreditation, 750 First Street, NE, Washington, D.C. ; Phone: (202) 336-5979).
The degree of Doctor of Psychology (Psy.D.) is a service-oriented degree emphasizing clinical skills. The program leading to the Psy.D. is based on a practitioner/scientist model and is committed to the Vail model of training and the training conferences of the National Council of Schools and Programs of Professional Psychology (NCSPP). Florida Tech was the first university in the southeast to offer the Psy.D. and the model of training that it represents. In addition to classes and seminars, the training program in clinical psychology includes supervised experience in testing, diagnosis, counseling and therapy, and research projects related to special fields of interest. Before completing the doctorate, students complete one year of supervised internship training. Graduates are licensed throughout the United States and hold positions of responsibility in mental health clinics, hospitals, medical centers, HMOs, PPOs and independent practice. Students are expected to be aware of various theories of human nature and of various treatment modalities.
The program provides training based on a practitioner-scientist model that focuses on the development of clinical practice skills to become a practicing clinical psychologist. It is very exclusive, accepting only 20 students per year. In the first year, as part of the pre-practicum, students will shadow various clinicians within Florida Tech. Students can also volunteer to participate at a variety of clinical sites working with faculty.
Graduates of the program receive a Psy.D. in clinical psychology and possess core competencies in relational/clinical skills, comprehensive psychological assessment, clinical treatment interventions, research and evaluation, consultation and education, management and supervision and diversity issues. Designed to provide excellent clinical training and research skills, the Psy.D. in clinical psychology program includes special elective emphasis areas including:
Neuropsychology
Forensic Psychology
Child and Family Psychology
Clinical Core Faculty
Florida Tech's faculty have extensive clinical backgrounds. Many faculty members have served as presidents or members of board of directors of national and international professional organizations, putting them in the position to secure millions of federal and state dollars to support their research.
Achieving national and international prominence in the field of psychology, professors offer a variety of theoretical orientations and advanced research opportunities. Students seeking a Psy.D. in clinical psychology can expect a high-quality curriculum enhanced by diverse practicum training and individual one-on-one faculty mentoring.
Source: www.fit.edu
You might also like: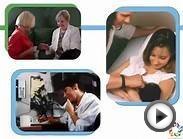 IBLCE Supervised Clinical Internship Explained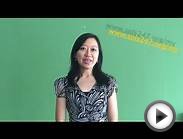 SOLS 24/7 Malaysia- SHIELD (Psychology) NGO Program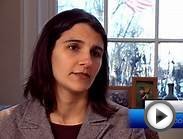 Department of Advanced Studies in Psychology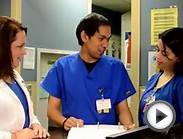 Meet our Clinical Transition Unit Nurses at Florida ...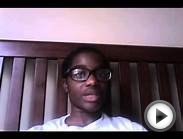 University of Florida PA Program: Clinical Rotation #1 & #2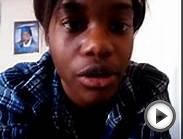 University of Florida PA Program - Clinical Rotati
Intense CBT helps treatment-refractory OCD: pediatric patients in University of Florida program saw dramatic improvements in short ... An article from: Clinical Psychiatry News


Book (International Medical News Group)