As a clinical psychologist — the largest specialty in the profession of psychology — you are trained to study the human mind and behavior, formulate hypotheses, and collect data to test their validity. Your research methods will vary, but you learn to gather information through controlled laboratory experiments or by administering personality, performance, aptitude, or intelligence tests. Other methods include observation, interviews, questionnaires, clinical studies, and surveys.
You will often work as part of a team, consulting with other psychologists and professionals to provide individual, family, or group psychotherapy. You may design and implement behavior modification programs or collaborate with physicians and other specialists to develop and implement treatment and intervention programs that support patient understanding and compliance. You may also aspire to work in universities and medical schools, training graduate students to deliver mental health and behavioral medicine services, or you may choose to administer community mental health programs.
While you may establish a private practice as a clinical psychologist, you will generally work in counseling centers, independent or group practices, hospitals, or clinics to help mentally and emotionally distressed people adjust to life. You may also assist medical and surgical patients who are dealing with illness or injury. In addition, you may work in physical rehabilitation settings and treat patients with spinal cord injuries, chronic pain or illness, stroke, arthritis, or neurological conditions. Or you may help people deal with personal crisis, such as divorce or the death of a loved one.
Your education as a clinical psychologist includes quantitative research methods, often in the form of computer-based analysis, as well as coursework in the biological, physical, and social sciences and in statistics and mathematics. Most programs also require at least a one-year internship or clinical practicum.
To practice as a clinical psychologist, you must meet certification and licensing requirements, which vary by state. Most licensing laws require you to limit your practice to areas in which you have developed professional competence through training and experience. Professional associations, including the American Psychological Association's Society for Clinical Psychology, offer information and guidance to practitioners, help set standards for educational programs, and recognize individuals and organizations through professional designations and accreditations.
According to the U.S. Bureau of Labor Statistics:
Psychologists can expect faster-than-average job growth, as much as 15 percent through 2016.
As of 2006, about 34 percent of psychologists were self-employed.
Offices of mental health practitioners, hospitals, physicians' offices, and outpatient mental health and substance abuse centers employ about 21 percent of psychologists.
Nearly 29 percent of psychologists are employed to provide counseling, testing, research, and administration within educational institutions.
An increasing number of employee assistance programs, which help workers deal with personal problems, also should lead to employment growth for clinical psychologists.
Source: www.midwestern.edu
You might also like: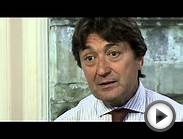 Salomons Centre - Professional Education for Careers in ...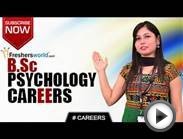 CAREERS IN B.SC PSYCHOLOGY – M.Sc,P.Hd,Psychologist,HRDM ...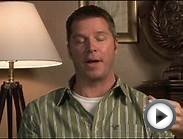 About Careers in Psychology
Treating and Preventing Adolescent Mental Health Disorders: What We Know and What We Don't Know: A Research Agenda for Improving the Mental Health of Our Youth


Book (Oxford University Press)