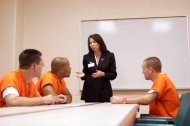 Criminal, or forensic, psychologists work with both law enforcement and offenders.
Criminal psychologists assist law enforcement in areas such as profiling and forensics and are called as expert witnesses in criminal trials. Since there is no specific degree for criminal psychology, students typically study forensic or clinical psychology - usually up to the master's level, at a minimum - while interning or working with law enforcement agencies to gain experience within the justice system. The top schools for students who intend to pursue a career in criminal psychology offer programs that include course work in criminology and forensic, clinical or developmental psychology.
John Jay College of Criminal Justice
The criminology program at John Jay College of Criminal Justice in New York City was ranked tenth by the 2009 edition of "U.S. News & World Report's" Best Graduate Schools. Campus Explorer ranked the school first in the nation for its forensic psychology program. John Jay College's Bachelor of Arts in forensic psychology was the first forensic psychology degree program in the country. The master's program in forensic psychology trains students to act as practitioners to and within the criminal justice system. The school also offers a master's in forensic mental health counseling, a combined master's and J.D. program in forensic psychology and law, and a doctoral program in psychology with post-graduate certification in forensic psychology.
Chicago School of Professional Psychology
The Chicago School of Professional Psychology is a nationally-accredited graduate school, and its forensic psychology program was ranked fourth by Campus Explorer. The school offers a master's in forensic science with a sex offender concentration. The doctorate program in forensic psychology, law enforcement concentration and neuropsychology concentration within the clinical forensic Psy.D. program teaches students to diagnose and treat criminals. Students gain real-world experience through work with adult offenders and abusive parents. Through mock trials, students learn how to provide expert witness testimony in front of practicing judges and attorneys. Graduates are prepared to sit for the national licensing exam in clinical psychology and are trained to conduct criminal competency and criminal responsibility evaluations.
Source: everydaylife.globalpost.com
You might also like: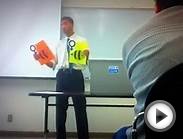 Funny and Creative College Informative Speech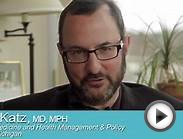 Best Career Choice for the 21st Century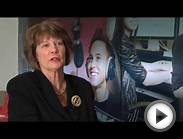 Study at the Best Colleges & Universities in Singapore ...
Mental Toughness: For Peak Performance, Leadership Development, and Success: How to Maximize Focus, Motivation, Confidence, Self-Discipline, Willpower, and Mind Power in Sports, Business, and Health
eBooks (Personal Potential Books)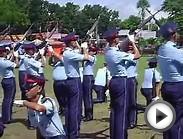 "KAHILWAYAN FESTIVAL" UI-PHINMA College of Criminal ...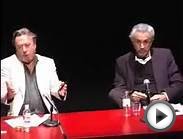 online college for criminal justice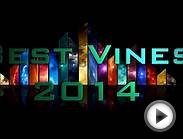 What college is really like ft. My psychology class By Gio ...