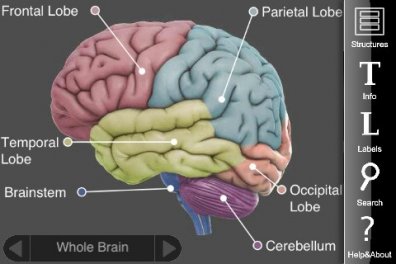 College students face a wide variety of options when selecting a major. Psychology is one of the most popular college majors today, but it isn't the best choice for everyone. If you are considering pursuing a degree in psychology, there are some important factors you should consider. Asking yourself these questions can help you determine if a career in psychology is suited to your lifestyle, personality, and professional goals.
Do You Enjoy Working With Others?
While there are many career options available to those with a psychology degree, the majority of graduates will work in the human services field. If you work in this area, the bulk of your time will be spent working one-on-one with individuals to change maladaptive behaviors or to teach life skills. If you love working with others and enjoy helping people, a psychology major might be an excellent option for you.
What about students who love the subject matter but are not interested in working directly in mental health services? Fortunately, psychology is a remarkably diverse subject with a wide variety of career options.
Other options outside of health and human services include research, teaching, and consulting.
Can You Cope With Stress?
Careers in human services can be both rewarding and challenging, but frustration and burnout are common. However, courses in counseling and stress management can help professionals deal with work-related tension. In addition to completing the basic coursework required by your program, you should also consider taking advantage of research and volunteer opportunities that your school might offer. Contact the psychology department at your college or university to learn more about any hand-on experiences that might be possible.
Do You Plan to Attend Graduate School?
Graduates with a bachelor's degree will find that job opportunities and salaries can be limited. Individuals with graduate degrees often work in research positions or in clinical settings. For example, if you want to work with clients as a clinical therapist, you will need a Ph.D. or Psy.D. in clinical psychology from an accredited university.
What Are Your Interests?
Do you enjoy solving practical problems, or do you prefer experimenting with different theoretical ideas? Before you decide on a psychology major, you need to consider your own personal preferences and interests. There are a number of sub-disciplines within the field of psychology, each with differing educational requirements.
Have You Consulted With Your Academic Advisor?
Before you decide on a psychology major, make an appointment with an advisor at your university. Your advisor will help you decide how your personality, interests, and preferences affect your suitability for certain jobs. Your advisor will also offer information on different career paths and specialty areas.
Are You Taking Courses in Your Area of Interest?
If you major in psychology, it is important to select a schedule of coursework that will advance your educational and professional goals. For example, if your goal is to work with children, your advisor will recommend courses in child development, educational psychology and motivation management. A major in psychology offers many options suited for a variety of interests, and your educational plan can be tailored to meet your specific needs.
Source: psychology.about.com
Mysteries Of The Brainy Kind: Are brains of females and males different? At a major conference in Japan a young female brain researcher faces a challenge ... fiction : fiction meets science. Book 6)
eBooks ()
You might also like: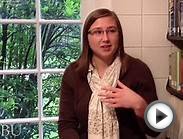 The Belhaven Difference - Jessica Polson - Psychology ...