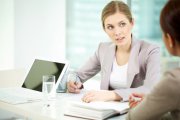 Overview
Psychology is the study of human behavior and personality. An online master's degree in psychology is ideal for individuals who aspire to work with the public, both within the mental health field and beyond.
Students in an online psychology master's degree program can obtain decision-making, risk assessment, communication, observational, problem-solving and people skills that can be applied in many occupations. Graduates can work as a psychological assistant in research settings or as an industrial psychologist – someone who assesses workplace and employee behaviors and uses psychology concepts to enhance performance.
Most online psychology master's degree programs are not designed for professionals interested in counseling children and adults, as online degree programs generally do not include the clinical component necessary to practice as a licensed health counselor or marriage and family therapist.
Course Work
Example courses
Research and statistical methods
Physiological psychology
Crisis and emergency intervention
Counseling theories and strategies
Professional ethics and standards
Theories of personality
Core course work includes life span development, learning and cognition, social psychology, ethics and contemporary issues in psychology. A large emphasis is placed on the study of theories and research methods. The content in most master's programs is varied enough that students with a bachelor's degree in psychology and those with a bachelor's degree in another field can be challenged.
While some online schools offer a general psychology master's degree, others require students to choose a specialization. Specializations include addictions, health, educational and organizational psychology.
In most programs, students complete a thesis or research capstone project.
Job Outlook
Median salaries*
Mental health technician
$26, 000
Case manager
$35, 000
Postsecondary academic adviser
$40, 000
Human resources specialist
$44, 000
Postsecondary psychology instructor
$50, 000
Human resources manager
$60, 000
Industrial organizational psychologist
$74, 000
*per PayScale.com
Graduates interested in working in the mental health field can obtain employment as a psychological assistant or industrial organizational psychologist, among other occupations. In most states, professionals must obtain a doctorate degree to be licensed as a clinical, counseling or research psychologist, according to the Bureau of Labor Statistics.
Outside of the mental health field, many graduates find employment in the federal government, social services, colleges and human resources departments.
Median salaries range from about $40, 000 for postsecondary academic advisers to about $74, 000 for industrial organizational psychologists, according to PayScale, an online salary database.
Source: www.usnews.com
Micro World Evolution - To live means To struggle: Only a bio warrior will stop the virus invasion!


Mobile Application (Royalpark)




extraordinary microworld atmosphere
save a little bacterium from being eaten
become the biggest bacterium
test your agility and speed
You might also like: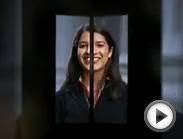 Earn A Degree In Forensic Psychology Online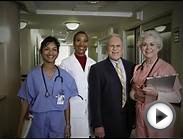 Get Your Psychology Masters Degree The Easy Way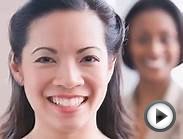 Online Counseling Psychology Degree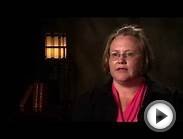 Online Psychology Degree - The Student Experience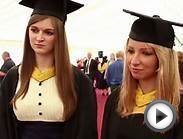 Psychology degree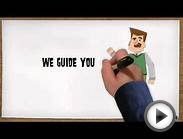 Psychology Degree Online