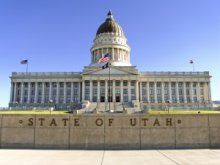 If you plan to learn and practice psychology in the "Beehive State, " there are a few things you should know. The industry outlook is considered below average when compared with other states, but the Utah Department of Workforce Statistics estimates that healthcare jobs in general are growing at an annual rate of 1%. If you gain the appropriate experience and education, you should have a fair chance of finding a job.
A psychologist works hard to help patients achieve the best possible mental health and increase their overall well being. This often involves a lengthy and thorough process of assessment, testing, diagnosis, developing a treatment plan, etc. This is a big responsibility and the state of Utah understands that. Therefore, they put into place strict requirements that help ensure that all licensed psychologists are properly qualified for the job and the responsibility.
Education Requirements for Psychologist Licensing in Utah
Educational requirements exist in every state for individuals who want to become psychologists, including the state of Utah. You must graduate from a doctoral program in psychology that has been accredited by the Council on Accreditation or by a professional accrediting body approved by the Council for Higher Education. You have a lot of choices when it comes to doctoral programs in Utah, including those offered by Brigham Young University, the University of Phoenix and the University of Utah. You will find a full list of campus-based and online programs for psychology in Utah here. Read a more thorough guide about UT psychology schools.
The doctoral requirement does not apply to individuals who are pursuing a career in school psychology. For this career, you will need to complete a Master's Degree program in school psychology and fulfill the state of Utah's additional requirements for a level 1 or level 2 school psychologist.
Below is the complete educational path for the Psychologists:
Supervised Professional Experience Requirements for a Psychologist
Psychology licensure candidates in Utah must complete 4, 000 hours of what the state calls "supervised professional experience." This must take place under an individual who has been certified as a supervisor of psychology or mental health therapy training by the Board and they must have at least 2 years (4, 000 hours) of experience as a licensed psychologist.
The 4, 000 hours of supervised professional experience must be completed in not less than 2 years and not more than 4 years following the awarding of the Doctorate Degree and it must be completed while the candidate is enrolled in an approved doctoral program or licensed as a certified psychology resident. It must include at least 1 hour of supervision for every 20 hours of pre-doctoral training and experience and 1 hour for every 40 hours of post-doctoral training and experience.
Source: careersinpsychology.org
You might also like: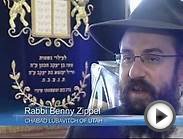 How Utahns are psychologically dealing with Ethan Stacy murder
SECURUS - #1 CHOICE FOR ANXIETY & PANIC RELIEF - Fast Acting & Effective, All Natural, Promotes Calm and Sleep. Safe, Non-Addictive. GABA, Kava Kava, Passion Flower. 90 caps. 100% MONEY BACK GUARANTEE!


Health and Beauty (Natures Elixir)




REDUCES PANIC, ANXIETY & STRESS. Creates inner peace and allows you to live life without feeling trapped or as if you are just existing.
STOPS RACING THOUGHTS. Worrying and racing thoughts are symptoms with anxiety that can aggravate people the most. Securus helps block racing thoughts.
PROMOTES CALM, PEACEFUL SLEEP. If you have trouble falling asleep, Securus will help your mind relax so you can get to sleep quicker and easier.
FAST ACTING. You will feel the ingredients take effect in 15-20 minutes.
RESEARCHED AND FORMULATED BY DR. MARK ANDERSON, Psychologist (see Product Description Below) to help his own patients who have feelings of anxiety and panic. Formulated...