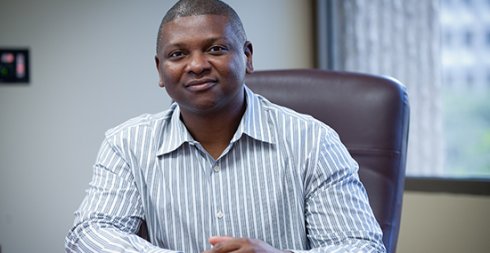 The Clinical Psychology program adheres to the Boulder Conference Scientist-Practitioner Model. Students who are interested in the science and practice of Clinical Psychology will match well to our program. It is essential that students in this program aspire to be excellent researchers as well as excellent practitioners. Graduates are eligible for licensure as clinical psychologists and health services providers in psychology, and may assume positions in mental health or medical centers, universities, private practice, or other applied settings.
Accreditation Status of the Clinical Psychology program
The Clinical Psychology Program at UNC Charlotte has been accredited by the American Psychological Association. Our accreditation extends for five years from the date of our last site visit, which was October 2, 2012 and our next site visit will be in 2017. If you have any questions about our program's accreditation, please contact Dr. Amy Peterman, the Director of Clinical Training (amy.peterman@uncc.edu). If you have general questions about accreditation, please contact APA:
Office of Program Consultation and Accreditation
American Psychological Association
750 First Street, NE, Washington, DC
The mission of the Clinical program is to offer broad training in the science and practice of clinical psychology. In addition, the program provides students with specialized knowledge and skills in clinical health psychology. The Clinical Psychology program is one of three psychology doctoral programs at UNC Charlotte and it has two sister programs in General Health Psychology and Community Health Psychology. The Clinical Psychology program is supported by Health Psychology and the Department of Psychology, both of which are components of the College of Liberal Arts & Sciences. Health Psychology provides an organizing structure for these programs and handles administrative tasks, financial management, and coordination of health psychology courses, but each program functions separately to admit and evaluate students, determine curriculum, create and monitor practica, etc. The Director of Clinical Training (DCT, currently Amy Peterman) coordinates and manages clinical training (e.g., practicum placement and internship) and accreditation issues. The Clinical Psychology program has the following goals and objectives:
Goal 1: To obtain strong research skills that contribute to the science of psychology.
Objective 1: Students will obtain knowledge of research methodologies in psychology and expertise in statistical techniques.
Goal 2: To obtain the basic knowledge and foundational competencies for the practice of clinical psychology.
Objective 1: Students will acquire knowledge of the etiology, expression, and diagnosis of psychopathology.
Source: healthpsych.uncc.edu
You might also like: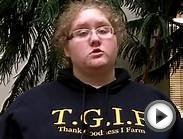 Mayo Clinic Child and Adolescent Integrated Mood Program ...