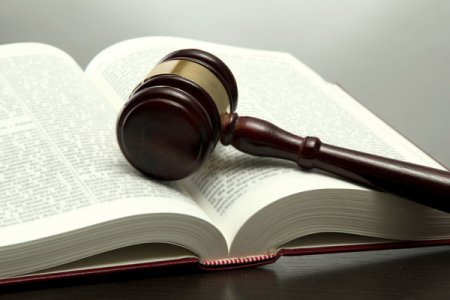 Forensic psychology is a specialized offshoot of psychology that focus on the legal system. Students in this field often study why criminals react in the way they do, which risk factors relate to crime and what changes the criminal system can make. Forensic psychology internships give students the chance to examine a specific aspect of the legal system.
Prison Internships
Prison internships are one option for students studying forensic psychology. According to the American Psychological Association, prison internships often come with a high stipend, which can hit $40, 000. Stipends let interns earn income while working in the field, but the competition for those positions is often higher. Some students worry about working with inmates, but some of those positions involve doing work for the warden or working in other areas of the prison.
Working in juvenile detention centers is another option for those in need of an internship. Minors who commit violent crimes often find themselves sentenced to time in a juvenile detention center, and these centers are also home to some inmates with addiction issues. Those looking at jobs that involve group settings and one on one settings will learn skills that transfer over into their future jobs.
Medical Jobs
As working in the forensic psychology field requires an advanced degree, many students find themselves draw to counseling programs that take place in medical settings. These programs require a graduate degree or a doctorate degree, and internships in the field help students decide if this is a suitable career path. Positions usually involve working in drug and alcohol treatment programs. Those sentenced to these programs broke the law in some way, and the court opted for therapy and treatment over jail time. Students help run different programs and sessions that focus on why those patients made the choices they did.
Government Programs
The United States government runs a number of internships for those taking forensic psychology courses. The government runs several federal prisons, and they need students to help research those inmates and help run the facility. Students can also find internships available from different branches of the military, those these programs often look for students who are currently enrolled in the military or were previously enrolled. While many students find that the government has more requirements for its internships and they face more competition, the positions look good on any resume. Interns have a greater chance of finding a job in the public or private sector after finishing a government internship.
Source: www.onlinepsychologydegree.info
You might also like: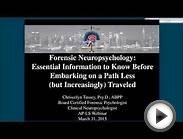 Forensic Neuropsychology: Essential Information to Know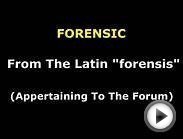 Forensic Psychology
Charles Ray Hatcher: Revealed - True Stories, Private Details and Secret Investigations of Charlie's Killing Sprees (True Crimes Serial killers, Murderers,)
eBooks ()