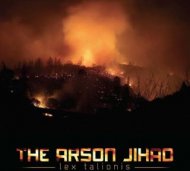 Al-Qaeda in the Arabian Peninsula (AQAP) recently released the 12th issue of Inspire, and it already succeeded in getting the attention of US intelligence. It also put the NYPD on high alert, the New York Police Commissioner telling the New York Daily News he sees the magazine, and the current issue, a significant threat. For a publication once considered by many - both analysts and participants on jihadist forums - as a hoax, Inspire is now taken quite seriously. It commands the kind of attention most extremist publications could only dream of. Perhaps its continued influence is even more surprising considering American drone strikes killed the founding editors, Anwar al-Awlaki and Samir Khan, in 2011.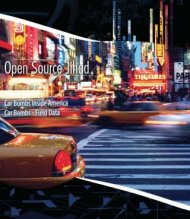 How has Inspire done it? Simply put, it appears to have inspired terrorists by developing (and sticking to) a model for its content to influence the behavior of readers. For its target audience, Inspire provides the information, motivation, and skills to move some people toward taking violent action.
Whether or not it is intentional, Inspire's model links to successfully tested models of behavioral change. Our research team has recently published a paper in the journal Terrorism and Political Violence that provides a detailed account of this analysis, and Tony Lemieux has previously blogged about it here. We argue that for jihadi publications, Inspire appears to have some unique properties that may help explain its apparent potential to influence its readers. Of course, it is difficult to definitively prove a publication's real world impact, but the evidence is getting hard to dismiss or deny.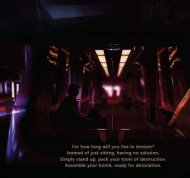 As New York Police Commissioner Bill Bratton told the New York Daily News: "We are certainly concerned by Inspire…Inspire, if we understand it correctly, was the inspiration, if you will, for the Boston Marathon bombers."
Indeed, Inspire has been implicated in a number of terrorism cases, but the Boston Marathon bombing and the subsequent manhunt, may have raised the magazine's profile. It is now widely known that the Boston Marathon bombers, brothers Tamerlan and Dzhokhar Tsarnaev, built pressure cooker bombs according to the step-by-step instructions in Inspire's first issue – from the now infamous article "How to Build a Bomb in the Kitchen of your Mom." So far, there is no evidence yet that the Tsarnaev brothers were influenced by anything more than the "skills" training portion of Inspire. However, consider Dzhokhar Tsarnaev's tweet about one week before the attack: "If you have the knowledge and inspiration all that's left is to take action." Coincidence, perhaps, but this tweet describes the essence of Inspire's message.
Source: www.psychologytoday.com
Handloader Magazine - October 2002 - Issue Number 219


Book (Wolfe Publishing Company)




.500 Express: Extreme Black Powder!
What s Your Pressure?
Loads for Winchester Powders
Mighty Mite! .218 Mashburn Bee
Exclusive Test! Taurus Stellar Tracker
You might also like: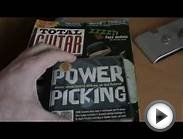 Total Guitar Magazine first Issue #1 ( + CD ) December ...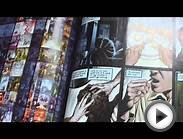 REVIEW,DR WHO MAGAZINE 50TH ANNIVERSARY SOUVENIR ISSUE ...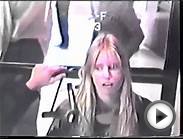 Breaking Free Video Magazine [ Issue #1 ]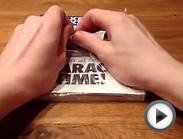 Sneaker Freaker Magazine Number 12 Issue January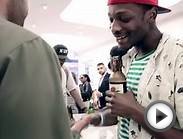 HYPEBEAST Magazine Issue 10 Launch Event @ a number of names*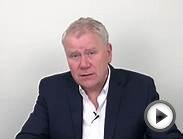 Issue Number One with the MPA Magazine Trial