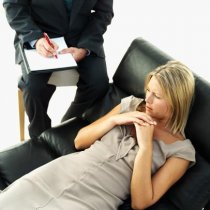 Forensic psychologists interview witnesses and victims.
George Doyle/Stockbyte/Getty Images
Both criminal psychologists and forensic psychologists assist law enforcement professionals in investigating and solving crimes. However, they play different but complementary roles. Criminal psychologists focus primarily on determining a motive and creating a profile of the perpetrator, while forensic psychologists specialize in the aftermath of a crime, including evaluating a suspect's mental state or counseling victims and their families.
Who They Work With
Criminal psychologists primarily work with police officers and other law enforcement professionals, working as consultants or counseling law enforcement officers after a crisis such as an on-the-job shooting. Forensic psychologists work with a more diverse array of people, including offenders, victims and their family members, witnesses and attorneys. Those working in correctional facilities may provide individual and group therapy, often working with the same patients for several years. Others may work on a case-by-case basis, interviewing victims for a single case and having no further contact once the case goes to trial.
What They Do
Criminal psychologists sometimes work full time at police departments and other law enforcement agencies. There, they provide both routine counseling and guidance during or after a crisis such as a hostage negotiation. Others work in private practice but serve as consultants to law enforcement agencies, helping officers understand the mind and motive of the suspect. Forensic psychologists help rehabilitate offenders through therapy, anger management and other counseling services. They also perform mental evaluations to determine if a suspect is competent to stand trial and may testify in court or assist attorneys with jury selection or witness preparation. They also interview witnesses and victims, especially in sensitive cases such as crimes against women or children.
Related Reading: What Qualifications Are Needed to Be a Forensic Psychologist?
Where They Work
Criminal psychologists may work in private practice and act as consultants for law enforcement agencies, or they may work full time at police departments and other legal facilities. Forensic psychologists often work for law enforcement agencies or at prisons or other correctional or treatment facilities. They also work for government agencies and at colleges and universities, where they teach or conduct research. Those working in academic settings may study trends in crime or the crime rate, more effective techniques for treating offenders' mental health or treatment for substance abuse, and may have little to no direct contact with patients, criminals, witnesses or victims.
Source: work.chron.com
You might also like: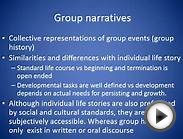 scientific narrative psychology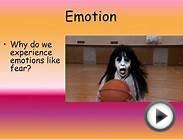 Why Take AP Psychology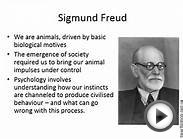 Psychodynamic Psychology
Wo Coaching zu Hause ist: Beratungsräume und ihre Gestaltung im kulturell-gesellschaftlichen Kontext mit Fotografien von Olaf Pascheit (Coaching und Supervision) (German Edition)
Book (Springer VS)